You may wonder can i bring 30000mah power bank on plane? With the rising number of electronic devices in modern times, staying connected has become a necessity.
Today, you can find smartphones, laptops, tablets and more as part of our daily lives. Be it at home or outside the country, our electronics are with us wherever we go.
With that in mind, most people have started to carry portable chargers with them on their journey.
Larger power banks can be dangerous to curry in plane , especially those with lithium ion batteries, as these can easily catch fire and create a dangerous situation.
For this reason, most airlines have limited the maximum size of power banks that are allowed in carry-on luggage to either 18650 or 22000mAh.
Here we will discuss some of the best power banks for traveling and how to bring one onboard your next flight…
How to Convert Milliamp Hours to Watt Hours (mAh to Wh)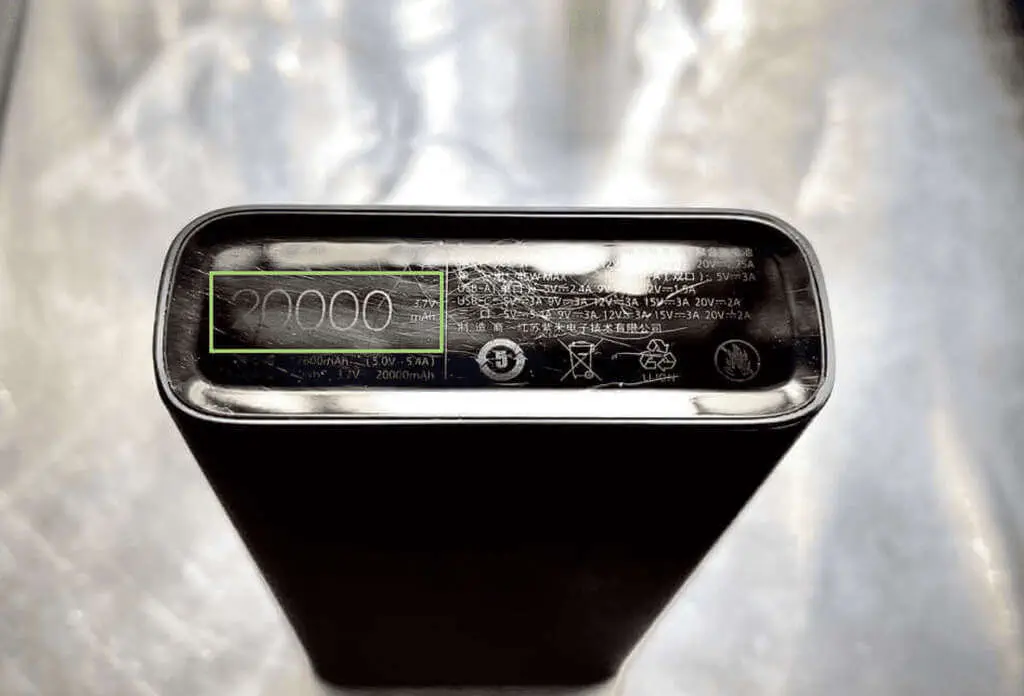 As you can the power bank rated 20000mAh and right side rated 3.7V mAh.
The process of converting Milliamp Hours to Watt Hours (mAh to Wh) is straightforward and can be done with the help of a few simple equations. Here's how it works:
1. Take the ampere (A) of the Milliamp Hour and divide it by 1,000 to get the watt hour (Wh)
2. Take the watt hour (Wh) and divide it by the number of milliamps in the Milliamp Hour to get the mAh
Watt hours (Wh) = Milliamp hours (mAh) × Volts (V) ÷ 1000
Example mAh to Wh
Let's say your power bank rated 3.7V 30000mAh battery.
30000mAh × 3.7V ÷ 1000 = 111.1 Wh
Can i bring 20000mAh power bank on plane?
yes, you can for 20000mah power bank 74 Wh. but keep in mind that it must be below 100Wh.
Not sure if you know but when you fly, they often have baggage limits. If you have too much stuff, they might not let you in. Just check it with the airline.
20000mAh × 3.7V ÷ 1000 = 74 Wh
Can i bring 30000mAh power bank on plane?
For 30000mAh may need airlines approval, which over the 100Wh limite. Most airlines allow carrying lithium ion batteries in carry-on luggage that do not exceed 100 Watt hours.
30000mAh × 3.7V ÷ 1000 = 111.1Wh
You can find the complete information about the energy capacity of your device on the outside of your power bank case.
For more detailed information about traveling with a single battery, please consult your airline – as regulations may vary from carrier to carrier.
How to bring a power bank on a plane?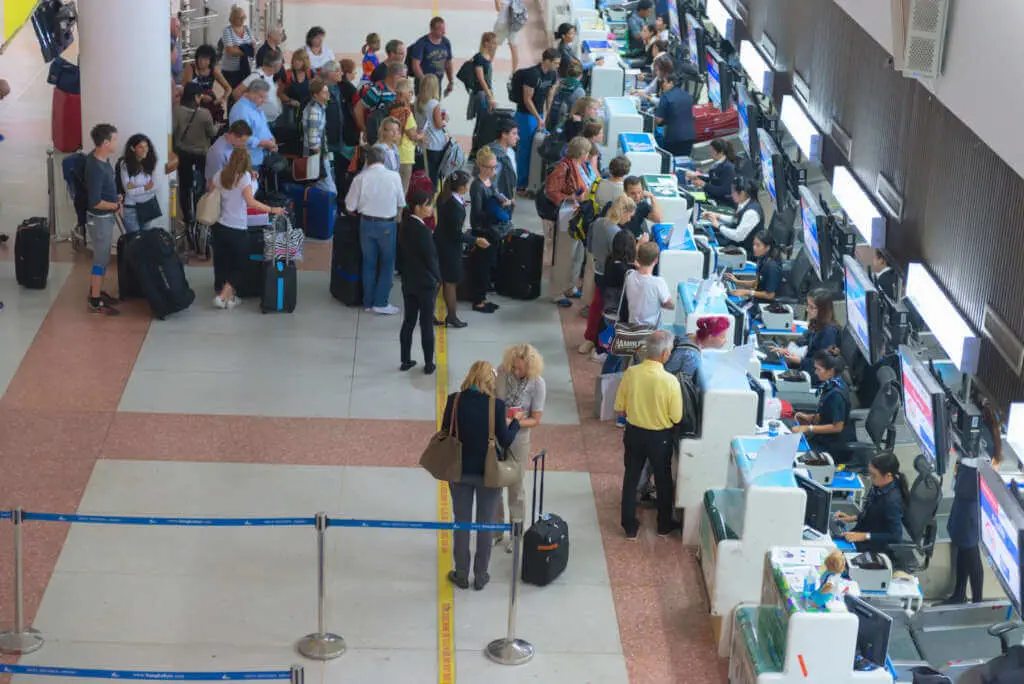 Many airlines have a limit to the amount of electronic devices that you can bring onboard. To help you know how many power banks are allowed, we've broken down the different size limits below:
-If your power bank is smaller than the max size then it should fit in your luggage easily.
-If your power bank is bigger than the max size then it will still fit but may require some extra work to get it on board. If your power bank fits one of these sizes then you shouldn't have any trouble bringing it on board with you.
-Some airlines do not allow any electronics at all while others will only let a few pieces go through check in (usually mobile phones and laptop sized).
Can i use power bank in flight?
For safety reasons (specifically fire risk concerns), the use of power banks on international flights are not allowed in the cabin. However, they're permitted to be kept at your seat or in the overhead compartments. As for power banks that have lithium-ion batteries, these do run a risk of causing fires.
However, according to CBS New York, "several U.S. airlines modified their policies this year to allow passengers to bring spare batteries for their laptops and other personal devices onto planes but not charge them onboard" so if you choose to bring a spare power bank with you in your carry-on/hand luggage, make sure it either has a non-lithium battery or isn't being charged while on board!
Are there any restrictions on what type of power bank you can bring onto an airplane?
Yes, there are some restrictions on what type of power bank you can bring onto an airplane. Generally, power banks that are larger than 18 inches wide by 6 inches high by 3.5 inches deep or weigh more than 1.3 pounds are not permitted in your carry-on bag or checked bag.
If you need to bring a power bank with you on your flight, you can either store it in your checked luggage or purchase it at the airport before you leave.
Conclusion
Power banks are great for charging your devices while traveling, but they can be difficult to bring on a plane. But fret not!
Check out our guide on how to bring a power bank on a plane, and make sure your devices are fully charged before you leave!